A homeowner in Ward Six since 2007, and Salem resident since 1999
Earned a Degree in Communications from Salem State
15+ year career in Financial Services & Technology
History of volunteerism in Salem
Serves on the Board of Rebuilding Together, Boston
Co-Chair of the North Street Northfields Neighborhood Association
Daughter in the Salem Public School System
Councillor of Ward 6 since January 2020
---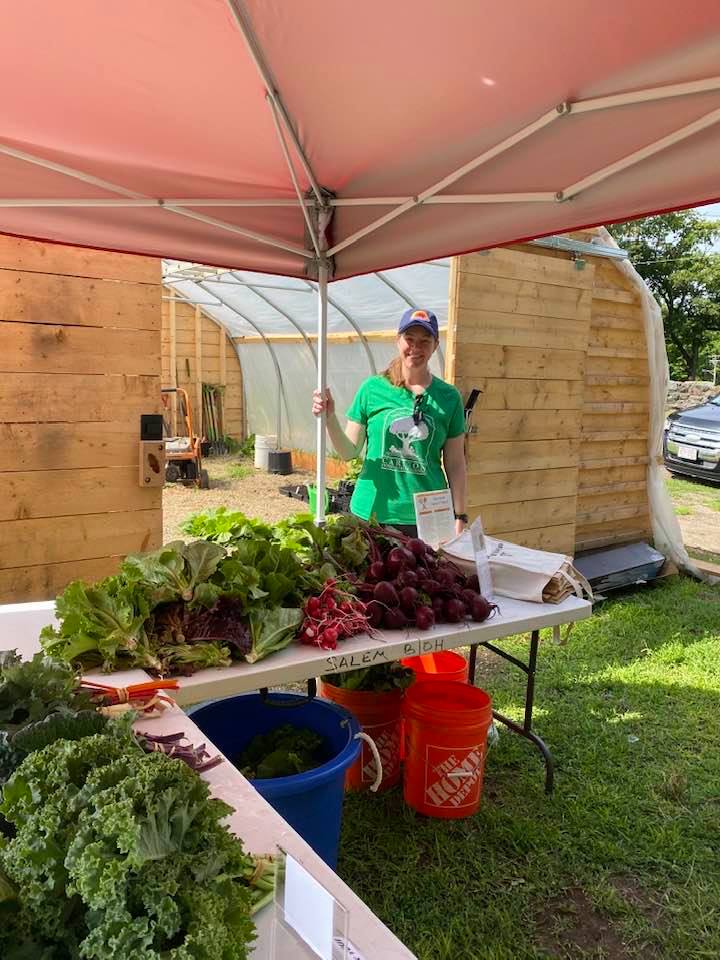 At the Mack Park Food Farm
---
ABOUT MEGAN
Passionate about connecting neighbors and helping others
Committed to listening to the concerns of all who call this ward home, discussing solutions & taking action
Focused on the continued maintenance and attention needed towards our neighborhood parks, open spaces, sidewalks, and streets
As a Collaborative team player, I work to share knowledge, to learn, and to build consensus in both the ward and council
---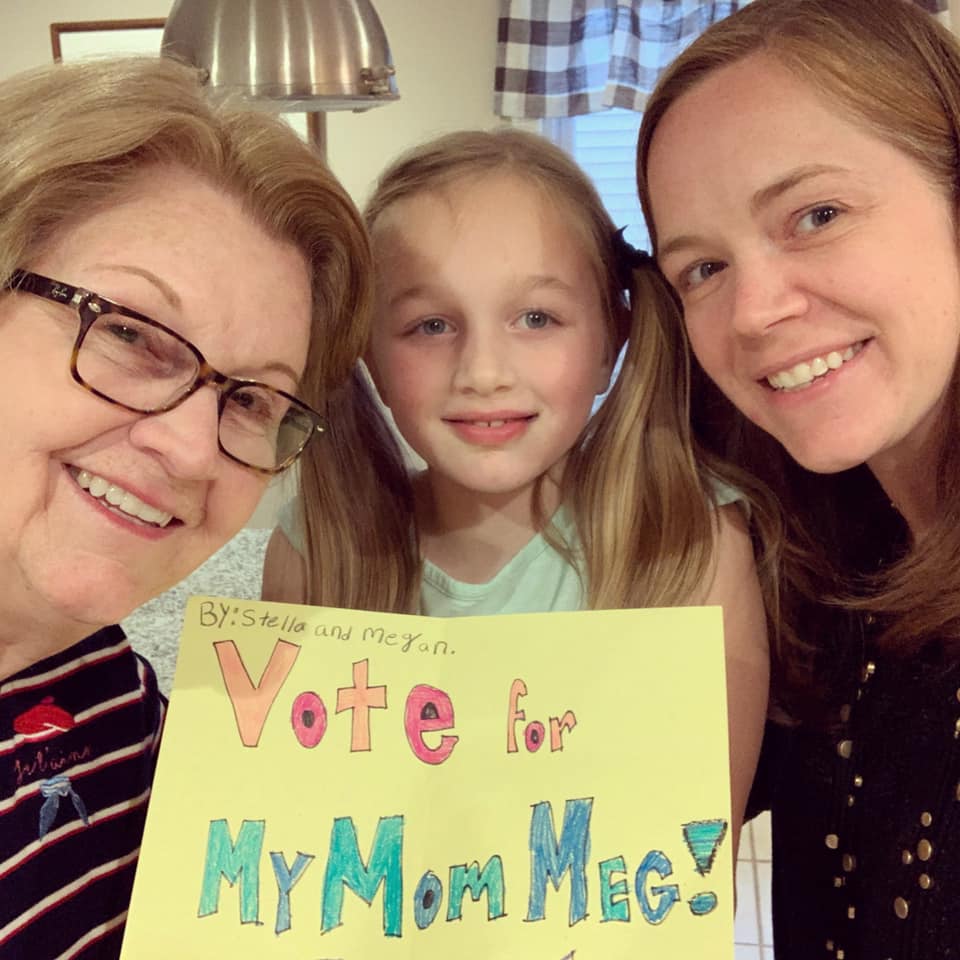 Three generations: Nonnie, Stella and Megan
---
BACKGROUND
Born on the West Coast and raised on the East Coast, I have called Salem my home since 1999. Having landed in Salem at the age of 19 to attend Salem State, I immediately fell in love with the vibrancy, people, history and geography of Salem. Salem was home. Salem was where I wanted to plant my roots.
After graduation from Salem State and being a renter in the city for 8 years, a first time home buyers assistance program led us to our home in North Salem.
Having worked in various roles in the financial industry for over 15 years, I now work as a Director of Sales Operations for a property information company.
My daughter, Stella, was born in 2011 here in Salem and currently attends the Carlton Innovation School.
With a history of volunteerism locally and in Boston, I currently serve on the Board of Rebuilding Together – Boston, a local non-profit that renovates houses of people unable to pay for essential home repairs and much-needed updates.
In 2018, I saw a need in my neighborhood for neighbors to have a way to meet and come together and decided to do something about it. 12 months later, I was the co-chair of the newly created North Street Northfields Neighborhood Association.
Then, I decided to do more. In 2019 I ran for the Ward 6 seat on City Council. As a new face to Salem Politics, I worked hard to meet as many residents and neighbors as possible and earn their trust.
---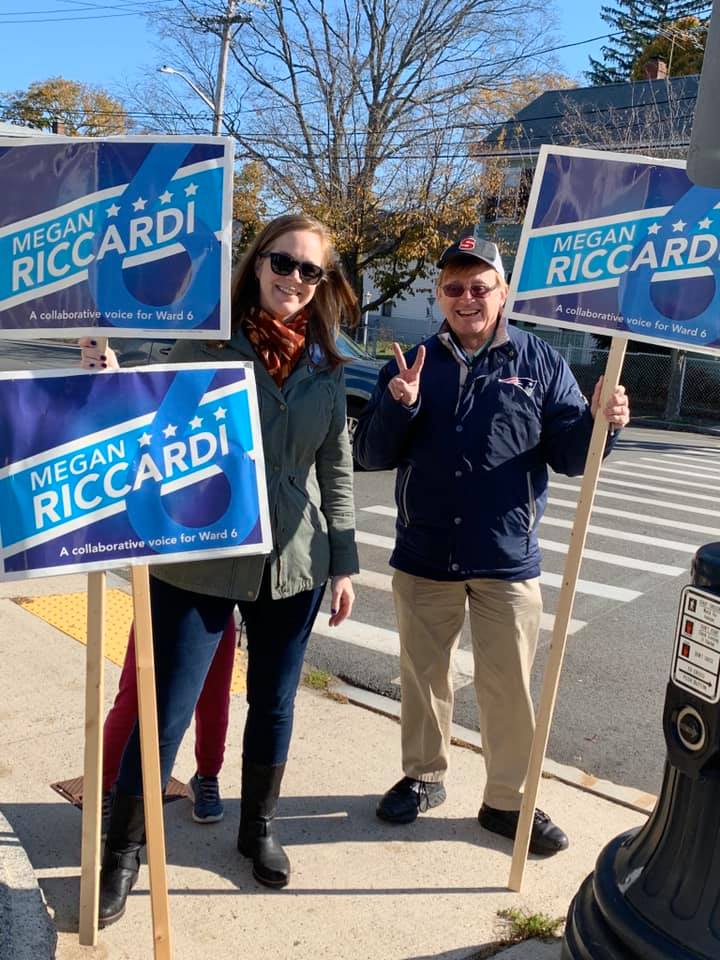 Meg with Ward 6 Resident, Former School Committee Member and At Large Councillor Tom Furey
---
COUNCIL WORK
It has been an interesting ride from the beginning! After winning the Preliminary Election by four votes, I went on to win the November Election by ONE whole vote. After defending the one vote during a recount, and then in a four week trial, inauguration made it official and I got started at the task at hand. Then… well, 2020.
It has been amazing to have a front row seat to the pivoting, zooming, and sheer determination of the city.
During my first term, priorities shifted from normal course of business to the basics of keeping residents safe and informed. My email newsletters became a critical way to distribute information to many. I also hosted virtual neighborhood meetings, as well as organized on-site gatherings when safe to do so.
In June of 2020, I was appointed to the Race Equity Task Force, and served as the co-chair of its Healthcare Subcommittee. You can read the recently released Task Force Report here.
And now in my second year on council, I am serving as the Chair of the Public Health Safety and Environment Committee, where I have taken up important items such as Policing in Salem, ADA Compliance, and Urban Agriculture.
I am also a member of the Administrative & Finance and Community & Economic Development Committees, both for the second year. I have had the pleasure to serve as the council liaison for both the Commission on Disabilities and the Sustainability, Energy and Resiliency Committee.
I am looking forward to returning a balance, and focusing on the issues that effect us all the most.
I look forward to speaking with you and earning your vote!
---